29October 2020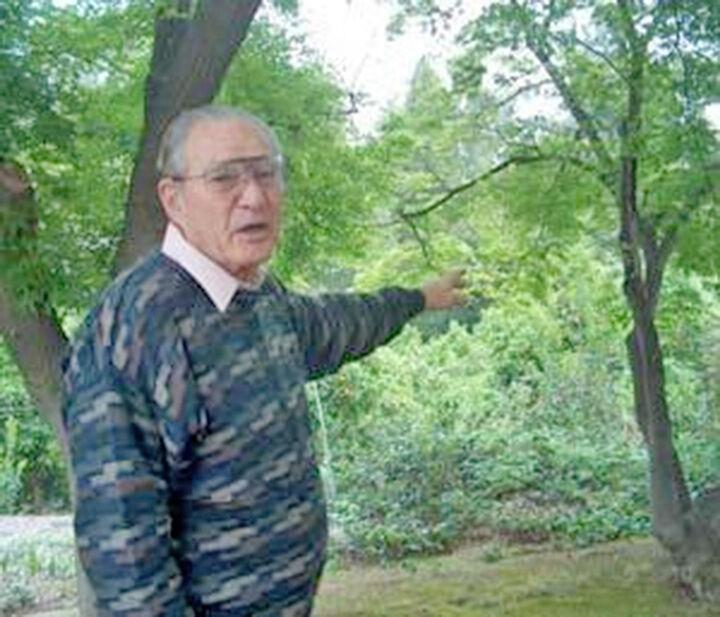 Andrew "Barry" Lee, lifelong Redlands resident who was a stalwart supporter of the Redlands Family YMCA and a former Redlands man of the year, died on Oct. 21, 2020, in his home. He was 94.
Lee was a current board member at the YMCA.
"He joined as a young man and never left," said Darwin Bennett, CEO of the YMCA of the East Valley.
"Barry joined the Y when he was 8 or 10 years old, and he and his family are still Y members. He performed with the Y Circus. He was on the board for decades. He chaired annual campaigns and capital campaigns. He was a generous donor. The teaching pool is named after him."
"And he was very respected by board members and colleagues," Barnett said.
Born Feb. 11, 1926, to Dr. Andrew B. Lee Sr. and Margaret Orth Lee, he was the youngest of four children.
He enlisted in the Navy before graduating from high school and served from 1944 to 1946 aboard the USS Iowa as fire control man until the end of World War II. He was awarded his diploma from Redlands High School on June 19, 1944.
Returning to Redlands, he completed his doctorate degree from Los Angeles College of Chiropractic and married Janet Butler, his lifelong companion of 68 years. In 1952, he opened his chiropractic practice in Redlands and served until his retirement in 1999 at the age of 73.
He served the Redlands community for 60 years with his volunteerism in multiple capacities supporting the Redlands YMCA, San Gorgonio Search and Rescue Team, United Way, Elk's Club, Rim of the World Riders, Inland Harvest, Family Service Association, Kimberly Crest and Set Free. He was a member and usher at Redlands First Baptist Church. He was named Redlands Man of the Year in 1998.
Kyra Stewart, executive director of Family Service, said, "Barry was a longtime supporter, especially in finding low-cost housing for our clients and in food service through Inland Harvest. We will miss him very much."
In his later years when he was not hunting, fishing or riding his favorite horse, Secret, he would be busy picking up food with Inland Harvest, helping the Set Free program or looking after his rental units. He owned several residential rental properties.
Lee was preceded in death by two sisters, Dorothy Zeiner and Margaret Bierchbach, and one brother, John Lee.
He is survived by his devoted wife, Janet Lee; two daughters Franci Free and her husband Scott of San Diego, Dana Mathey and her husband Mike of Redlands; son Kenneth and his wife Cheryl of Ocala, Florida; six grandchildren, Danielle and her husband Bill Leslie, Weston and his wife Emily Free, Spencer and his wife Ilana Mathey, Kelsi Mathey, Baruch and his wife Lauren Lee and Heather Lee; four great-grandchildren and a host of nieces and nephews.
Due to the COVID 19 pandemic, a celebration of life will be held in 2021 at a date and time to be determined. In lieu of flowers the family suggests donations in his name to the Redlands Family YMCA, 500 E. Citrus Ave., Redlands, CA 92373 or Inland Harvest, 317 Felisa Court, Redlands, CA 92373.­
Source: redlandscommunitynews.com
Click to rate this post!
[Total: 0 Average: 0]