20December 2020
"Mr. Horlick was one of the very best citizens I have ever known. He was a great benefactor and the people of Racine are under heavy obligation to him for his many contributions to the advancement and improvement of the city. He was a man of high ideals, and his death will be one of the greatest losses Racine has had for many years." – Henry C. Baker
While his name lives on at William Horlick High School on Rapids Drive and several blocks away at Horlick Athletic Field on High Street, today little is known about William Horlick, the man behind the name.
The lack of widespread contemporary recognition of William Horlick is understandable. It's been 45 years since the last jars and tins of Racine's most globally-famous food product, Horlick's Malted Milk, were processed at the Gothic Revival-styled food products factory at 2100-2234 Northwestern Ave. that once bore the storied HORLICKS name on its soaring grain silo.
That being said, the Horlick name is beginning to regain a bit of its prominence of yore, as the historic National Register-listed Racine factory complex undergoes a $100 million, multi-phased mixed use redevelopment by Milwaukee-based J. Jeffers & Co. as the Historic Horlick District.
Reflecting immigrant Horlick's roots in his native Glouchestershire, England, the Horlick's factory was unlike the typical utilitarian American factories with its ornate, ivy-covered Gothic Revival factory buildings of Milwaukee "Cream City" brick, lavishly landscaped grounds, and scenic swan-filled pond.
Like its American cousin facility in Racine, the 73-employee, 12.3-acre former Horlicks factory campus in Slough, Berkshire, England, idled in June 2018 following then-owner GlaxoSmithKline's 2017 sale of the Horlicks UK brand to leading British food and drink manufacturer Aimia Foods, is simultaneously undergoing a multi-million Great British Pound redevelopment as Horlicks Quarter by Berkeley Group into 1,300 residential units, including 325 affordable housing units.
Located 20 miles west of central London on Stoke Poges Lane, the historic circa-1908 Horlicks factory is being preserved in tribute to the 110-year industrial heritage of the Slough Horlicks factory, loosely based on the flagship Racine factory and considered by some to be the most iconic building in Slough.
A household name
Few companies and families were more widely beloved and intertwined with Racine's history than Horlick's Malted Milk Co. and the Horlick Family.
Prior to then-parent Beecham Group's March 1975 shutdown of Horlick's flagship Racine factory and withdrawal of Horlick's Malted Milk from the U.S. marketplace, countless billions of jars and tins of stamped with the Horlick name put "Racine, Wis., U.S.A." on the map around the world between 1873 and 1975.
Indeed, the Horlick name traveled to the ends of the earth with polar explorers Roald Admunsen, Richard Byrd, Robert Peary and Robert Scott, with Byrd naming Antarctica's Horlick Mountains in his benefactor's honor for supporting the 1933-35 expedition.
Recalled Norwegian explorer Amundsen in his memoirs of Horlick's support of his 1911 polar exploration efforts, "Our way to the South Pole was littered with boxes stamped Horlick's."
In 1922, Horlick would be knighted into the Royal Order of St. Olaf by Norwegian King Carl Haakon VII.
You could say Horlicks was even out of this world, a tin of Horlick Malted Milk Tablets crossing the threshold into outer space with astronaut John Glenn Jr. on Feb. 20, 1962.
But while gaining widespread global recognition as a tasty, life-saving nutritional supplement for infants, invalids and the elderly, and as an eminently portable source of nutrition for travelers and explorers, it was at the pop culture American soda fountains and malt shops of the 1920s-1950s where malted milk, the collaborative 1870's invention of brothers William and James Horlick, gained its greatest widespread fame with millions of Americans. When they ordered an ice cream-infused "malted milk" or "malted" from the soda jerk, it was often a Racine-made "Horlicks."
A prolific national advertiser, the Horlick name appeared in countless popular American magazines and was an early fixture on network radio through its sponsorship of popular shows including the rural comedy show "Lum and Abner" and the action series "The Lone Ranger."
At its height in the 1930s and the early 1904s, the great Horlick's plant on Northwestern employed 1,000 in Racine, churning out millions of tins of Horlicks malted milk tablets during World War II in support of U.S. troops at home and abroad during the great war effort.
"Father knew every man who worked in the plant by his first name," William Horlick Jr. once recalled. "Father … expected a full day's work out of every workman, but he would do as much as any man in the plant."
Along the way, Horlick amassed a $17 million fortune ($244 million in 2020 dollars) by the time of his 1936 death, a pittance in the modern age of multi-billionaires like Jeff Bazos, Bill Gates, Elon Musk and Jeff Zuckerberg, but a tidy sum in its day, enough to provide a bequest of nearly a year's salary to every Horlicks employee of more than 20 years, in addition to family and charitable bequests.
A generous philanthropistAn active philanthropist in Racine, Horlick gave freely of his fortune and extensive land holdings to benefit his adopted hometown.
An 11-acre tract of land at 2119 Rapids Drive became the site of William Horlick High School (1927-), while a six-acre site anchoring the southwest corner of High Street and North Memorial Drive became football and baseball complex Horlick Athletic Field (1907-), home to both high school and professional sports teams, including the famed All-American Girls Professional Baseball League Racine Belles (1943-50) and the Mid-States Football League Racine Raiders (1953-), Wisconsin's oldest minor league football team.
A major supporter of city parks, Horlick in 1906 gifted the city with 19-acre Horlick (now Island) Park, 1700 Liberty St., in addition to being instrumental in obtaining Washington Park, 2801 12th St., for civic use as a public golf course in 1917.
An active Episcopalian, Horlick was also a generous benefactor of various Episcopal Church-affiliated institutions, donating the parish hall at St. Luke's Episcopal Church in Downtown Racine, and the Alice Horlick Memorial Hospital and Alice Horlick Maternity Hospital wards at St. Luke's Hospital (Ascension All Saints) on Wisconsin Avenue, south of downtown. One of four Horlick children, daughter Alice died as a child in an 1882 fall.
Additionally, as part of his "desire to help supply the country at large the needed leadership of highly educated clergy in touch with the requirements of modern life," a $50,000 Horlick gift built the Gothic-styled circa-1930 William Horlick Refectory dining hall at Episcopal seminary Seabury-Western in Evanston, Ill., north of Chicago.
Ecumenically-minded, Horlick was also a generous benefactor to the city's Roman Catholic hospital, St. Mary's.
Support Local Journalism
Your membership makes our reporting possible.
Horlick was also an active and generous donor to various local organizations including the YMCA, Boy Scouts and American Legion, and causes like the civic funding drive for the 1924-25 construction of downtown civic auditorium Memorial Hall.
Following Horlick's 1936 death, sons William Jr. and Alexander Horlick acknowledged "many cases" of hands-on personal charity by their father, estimated in the hundreds, that had occurred out of the limelight behind the scenes, oftentimes longtime Horlick employees that had encountered personal tragedy.
"Father never wanted any of them known," they noted. "He didn't even tell us if he could avoid it."
A community in mourning
Horlick remained active in his duties as president of Horlick's Malted Milk Co. until his Sept. 25, 1936 death at age 90.
Racine City Hall and the public schools were closed in tribute to Horlick, with flags flying at half-staff.
"The death of William Horlick has removed from Racine one its most outstanding and most highly respected citizens, whose admirers reside in many distant lands, as well as in his home community," said Racine Mayor William J. Swoboda. "Racine has benefitted immeasurably by his many contributions, financially and in many other ways, and the people of our city will be everlastingly indebted to him."
Reporting "Death Robs Racine of Sincere Friend and Benefactor to All Mankind," Journal Times news of the passing of manufacturer-philanthropist Horlick shook the community. Coverage in the Journal Times recounted "many of the deeds he has performed and contributions he has made to the welfare and progress of humanity, in Racine and in the remote places of the world."
Telegrams from Racine and across Wisconsin, the nation and around the world poured into Racine for Horlick's widow Arabella and their three surviving children—sons Alexander and William Horlick Jr. and daughter Mabelle Horlick Sidely. Well-wishing mourners paying their telegraphed respects included Horlick-funded Antarctic explorer Admiral Richard Byrd, Danish ambassador Otto Wadsted, Journal Times publisher Frank R. Starbuck, Royal Welsh Choir singer Clara Novello Davies, and Wisconsin American Legion Commander H.L. Plummer, among others.
"Have this moment received cable from my secretary reporting your sad message," telegrammed Horlick's lifelong friend, fellow philanthropist William Henry Cromwell, to William Horlick, Jr. "You must all know that no words from me can adequately express my personal grief in the departure of your father, my lifelong friend and companion, whose very existence bespoke everything of amiability, large heartedness and rarest charm. His career is one of the noblest, most versatile and unique in the annals of our county and his name and fame is an inspiring example of integrity and fidelity to the civilized world. To your mother, sister, brother and all the family I send profound sympathy and share their sorrow."
Horlick employees also wired condolences.
Telegrammed longtime Horlicks employee D.A. Fenton to widow Arabella Horlick, "I cannot tell you how deeply grieved I was upon learning of our great loss. I shall always miss him, but proud to have been privileged to know him and proud to have worked under his direction. His service to the world was a great one and certainly he was happy in the thought that that service had been nobly rendered. May he reap the great reward which should be his. I extend to you my sincere sympathy and may God lighten your cross, which I know is heavy."
Widely revered in Racine, hundreds paid their respects at Horlick's bier during the two-hour visitation preceding the funeral service at St. Luke's Episcopal Church in Downtown Racine.
Mourners attending Horlick's funeral, officiated by Episcopal Diocese of Fond du Lac Bishop Harwood Sturtevant, a beloved longtime former St. Luke's rector, filled St. Luke's to capacity, with the overflow crowd spilling out onto Main and Seventh Streets, blocking traffic.
Said the Journal Times of Horlick's visitation and funeral, "Never in Racine's history was there such an outpouring of the people."
Several thousand Racine residents attended Horlick's committal at city-owned Mound Cemetery, where Racine Boy Scouts lined the drive to Horlick's mausoleum as a uniformed American Legion drum and bugle corps escorted the funeral cortege. A five-plane flyover was made by pilots Carlyle Godske, Sig Landermann, Kenny Olson, J.C. King and Ray Hartman, coordinated by the state and national American Legion in tribute to Horlick's interest in aviation.
A special half-hour radio program was broadcast on WRJN-AM in memory of Horlick, feted as "a great lover of music" who "often requested WRJN staff artists to play or sing certain numbers for him over the air" in the days of live radio music programs.
Sons take the reins
Following Horlick's death, leadership of Horlick Malted Milk Co. passed to son Alexander J. Horlick, who joined the company in 1893 as a factory worker to first-hand learn all aspects of the business before working his way up to vice president in 1904.
Born in 1873 and a Racine College alumnus, A.J. Horlick headed the company as president until his 1945 retirement, when control of the company subsequently passed to British affiliate Horlicks Ltd. to protect the company name and patent. Ownership of Horlicks passed to UK-based multinational Beecham in 1969.
Like his father, Alexander Horlick was active in Racine civic affairs and made substantial philanthropic contributions locally. Serving as Racine's mayor from 1907-11, Alexander Horlick also served as a University of Wisconsin regent from 1910-25.
William Horlick's other son, William Horlick Jr. (1875-1940), educated at Racine College and King's College in London, served as company treasurer and chairman of the board of directors until his April 1, 1940 death, his brother Alexander assuming the duties of chairman of the board until his 1945 retirement.
"Like his father, William Horlick Jr.'s charities and support of local hospitals and other institutions, while never publicly acknowledged, have been extensive…," the Journal Times noted at his death. "Mr. Horlick's benefactions were widespread; although of a naturally retiring disposition he constantly sought and availed himself of opportunities to bring happiness and pleasure to many."
Alexander Horlick, William Horlick's last surviving child, died on June 5, 1950, with civic-minded estate bequests including St. Luke's Hospital and St. Luke's Episcopal Church.
Both father and son were posthumously named to the Wisconsin Industrial Hall of Fame, William Horlick in 1959 and Alexander Horlick in 1963, enshrined alongside fellow Racine industrialists Samuel Curtis Johnson (1961) and Jerome Increase Case (1958).
Horlick Campus animation
Horlick District Redevelopment – Fourth floor apartment framing work at Horlick Flats, 2100 Northwestern Ave., Racine
Horlick District Redevelopment – First and second floor view at Horlick Flats, 2100 Northwestern Ave., Racine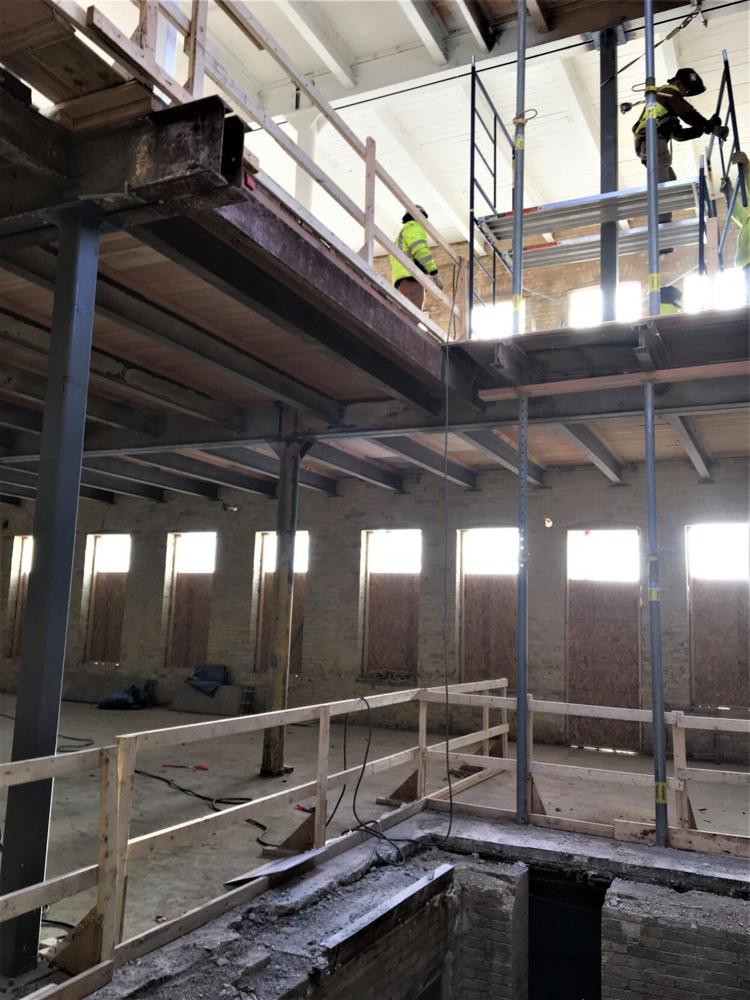 Horlick District Redevelopment – Structural steel and hand-rivet detail at Horlick Flats, 2100 Northwestern Ave., Racine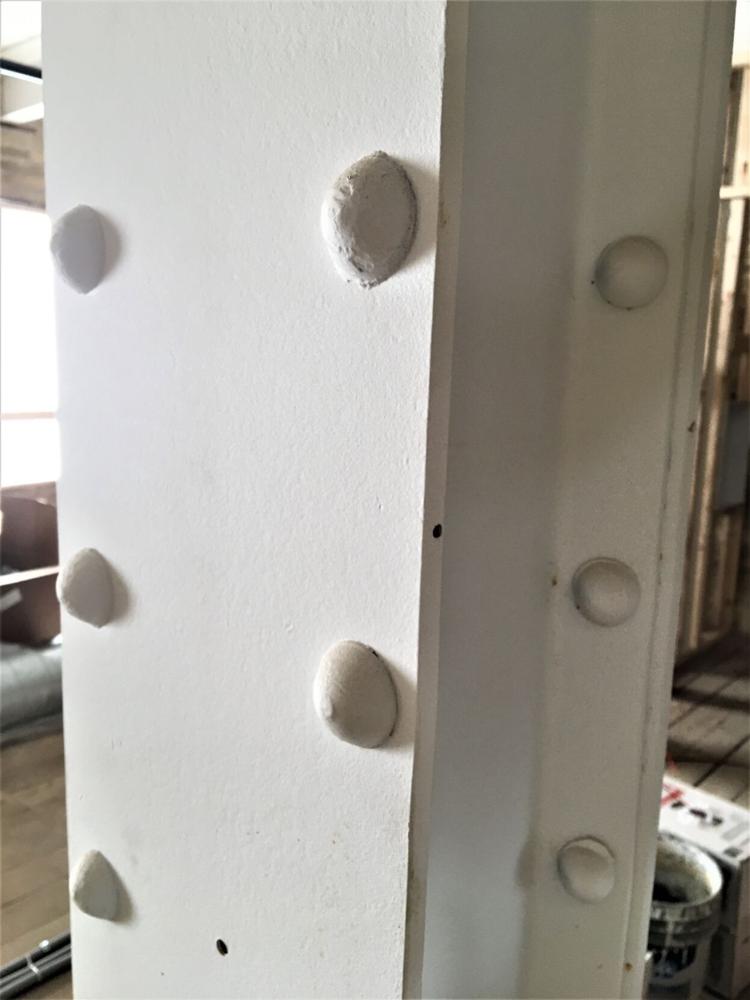 Horlick District Redevelopment – Horlick Flats, third floor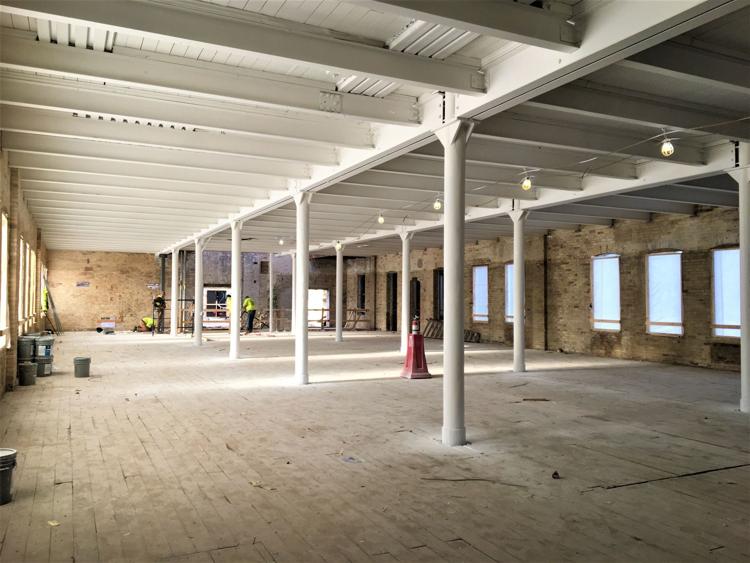 Horlick District Phase One Redevelopment – Horlick Lofts, 2100 Northwestern Ave., Racine
Horlick District Phase One Redevelopment – Headquarters at Horlick, 2200 Northwestern Ave., Racine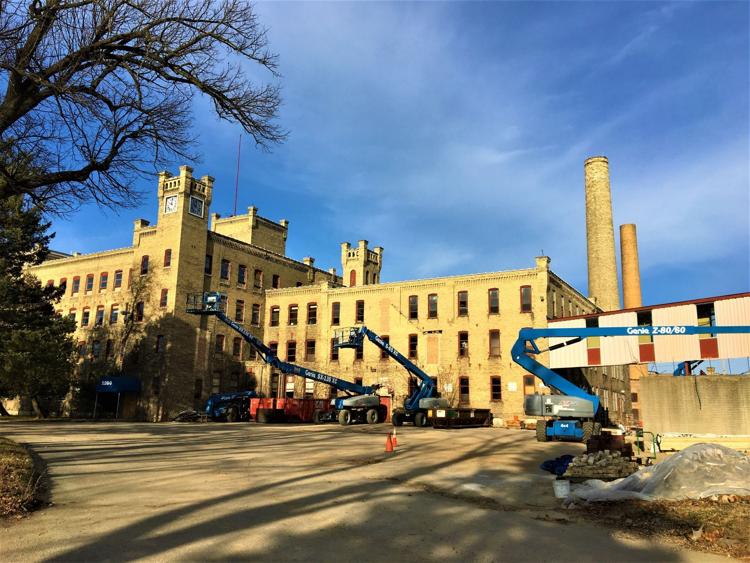 Horlick Lofts, roof replacement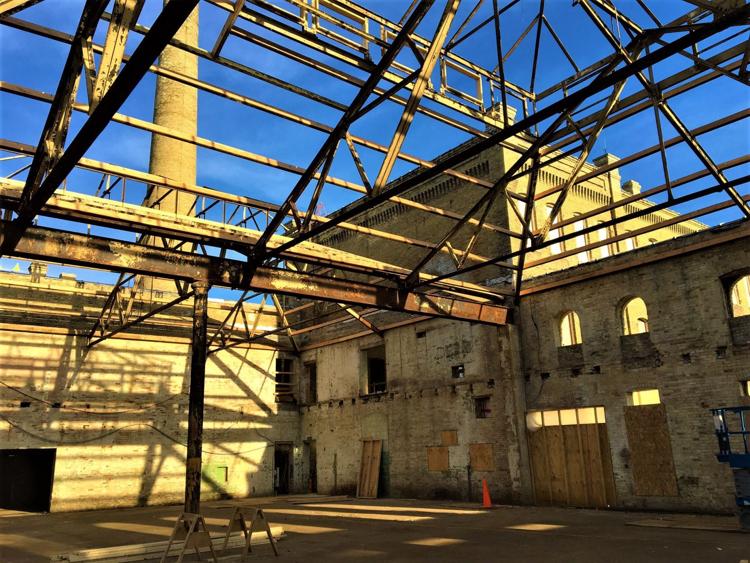 CG Schmidt project superintendent Aaron Smith gives a hard hat tour of the Horlick District redevelopment project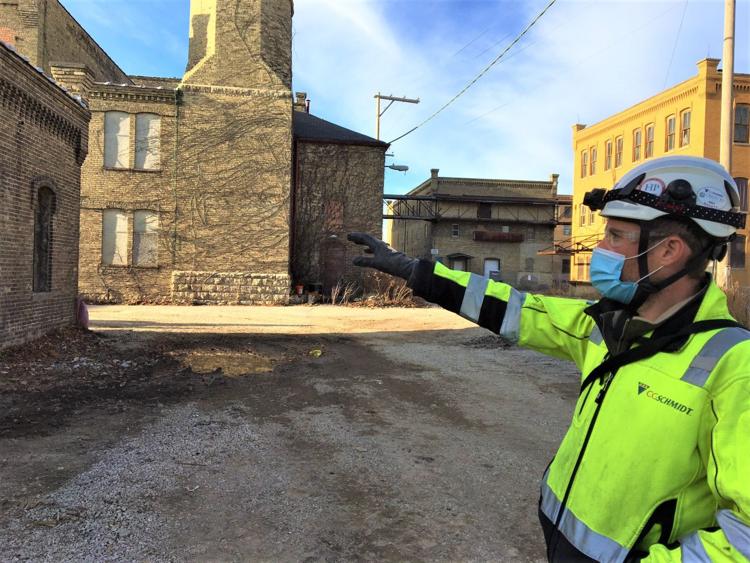 Horlick District Phase One development – Panorama View, November 2020
Horlick Flats, 2100 Northwestern Ave., Racine – Horlick Foods Co. Cornerstone, 1905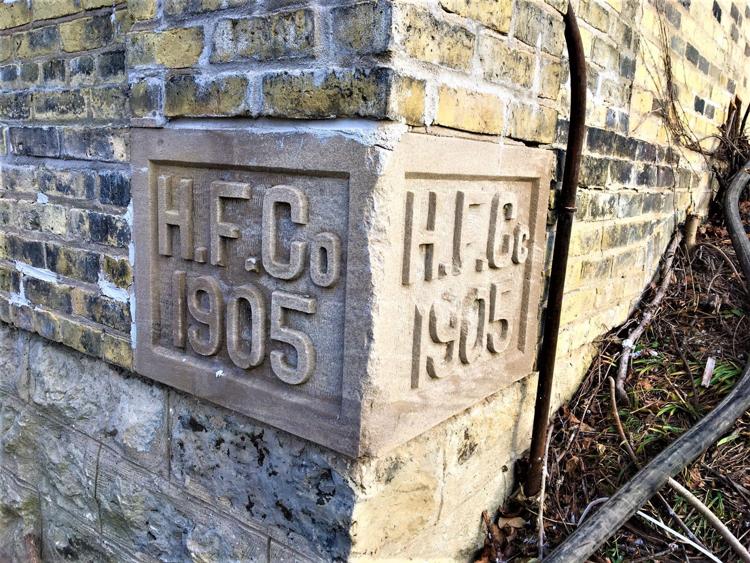 Horlick District Redevelopment – Horlick Malted Milk Co. 1907 cornerstone at Horlick Flats, 2100 Northwestern Ave., Racine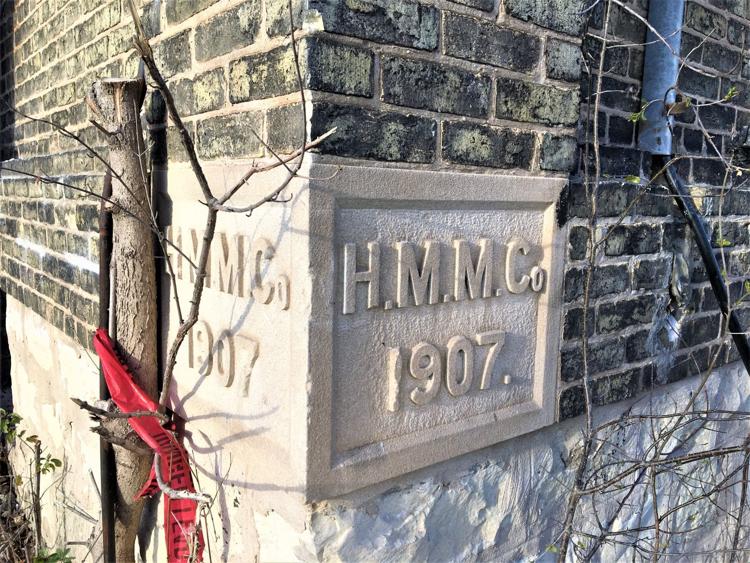 Horlick's Malted Milk tins and jars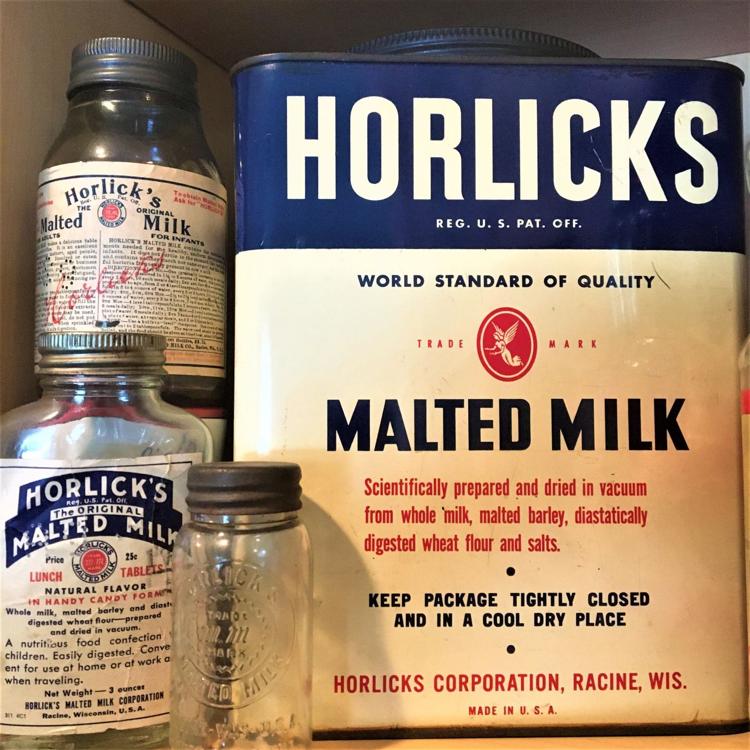 Horlick's Malted Milk Co. postcard, 1909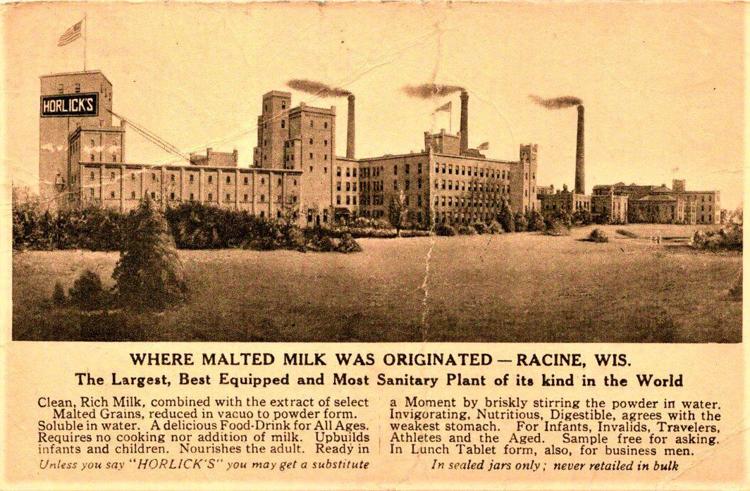 Horlick's Malted Milk ad, February 1969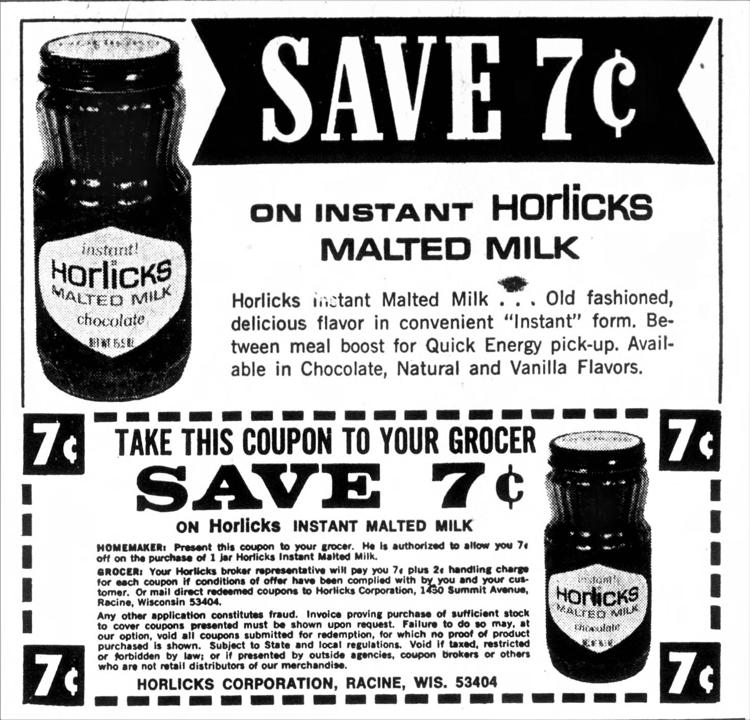 Horlick's Malted Milk – Racine plant auction ad, May 1975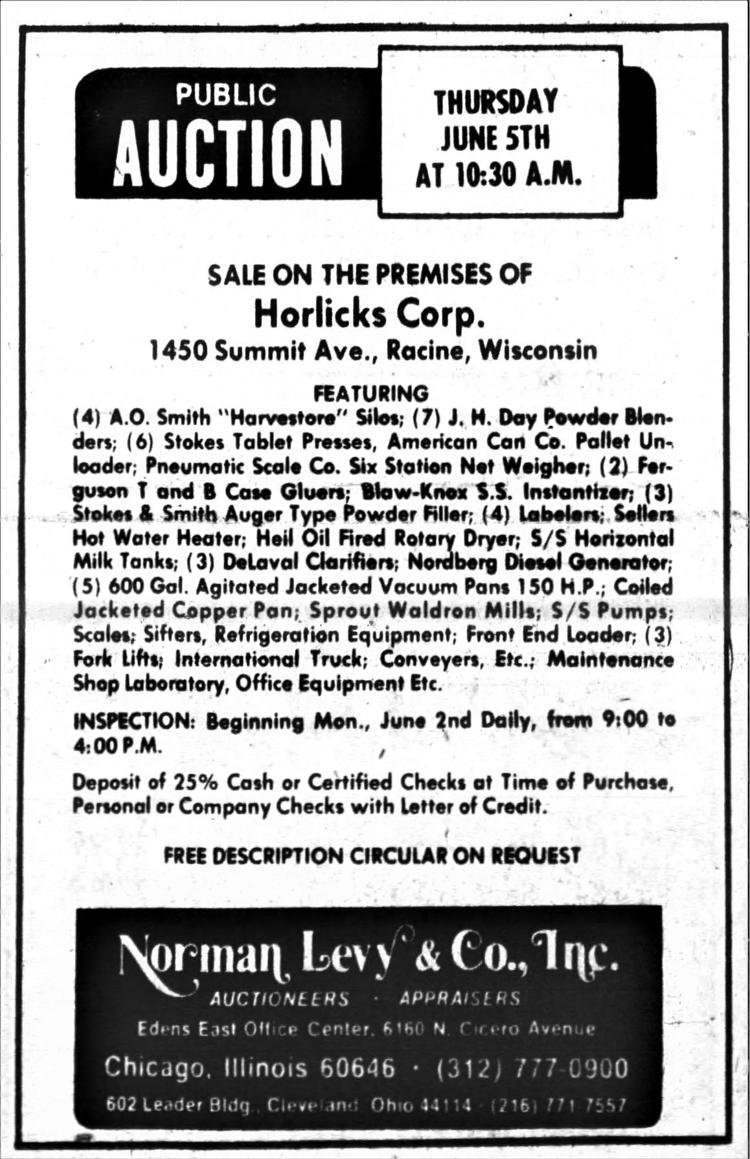 Horlick's Malted Milk – "Lum & Abner" sponsorship on Mutual Broadcasting System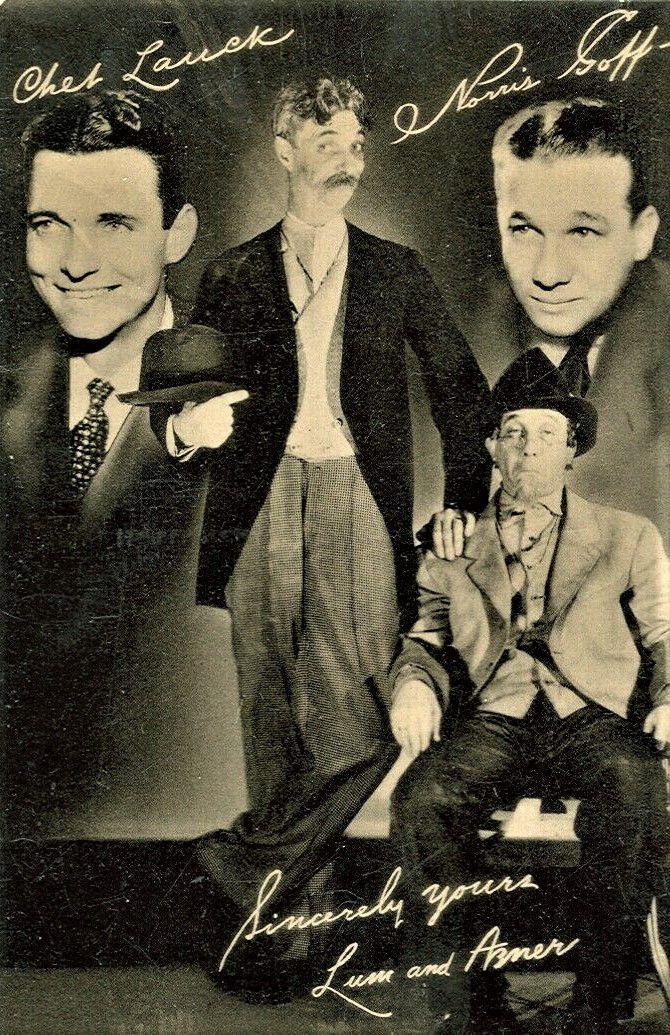 Horlick's Malted Milk advertisement, October 1957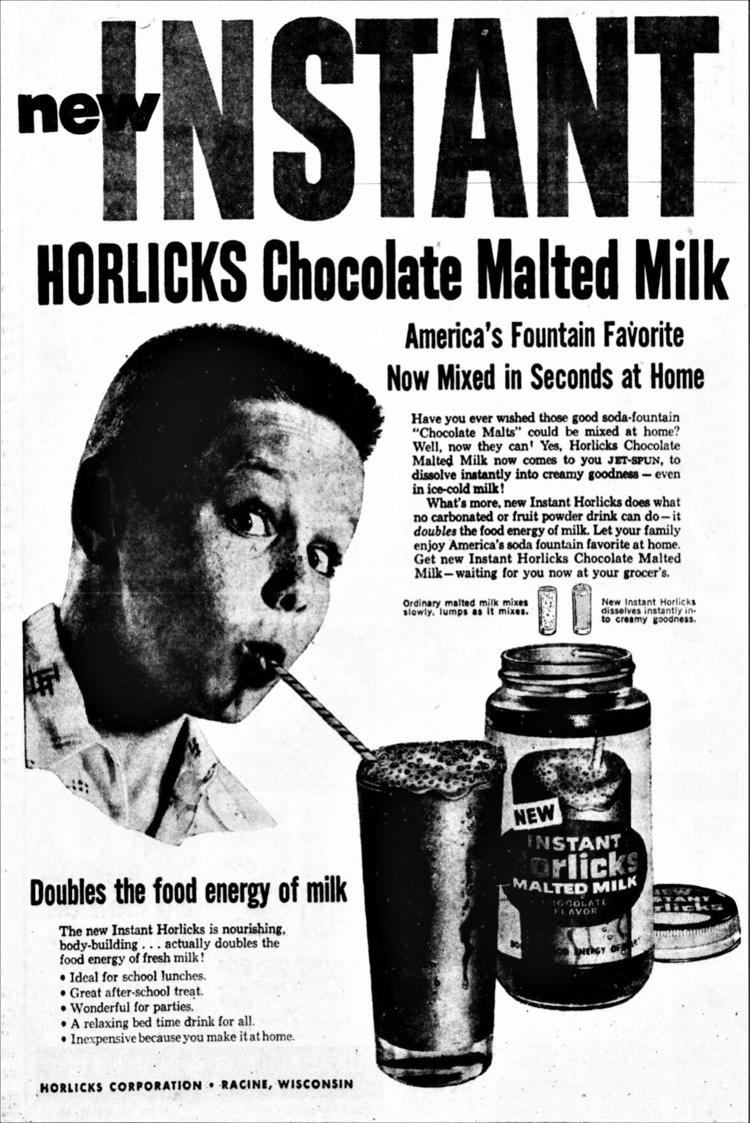 Horlick's Malted Milk magazine advertisement – June 1905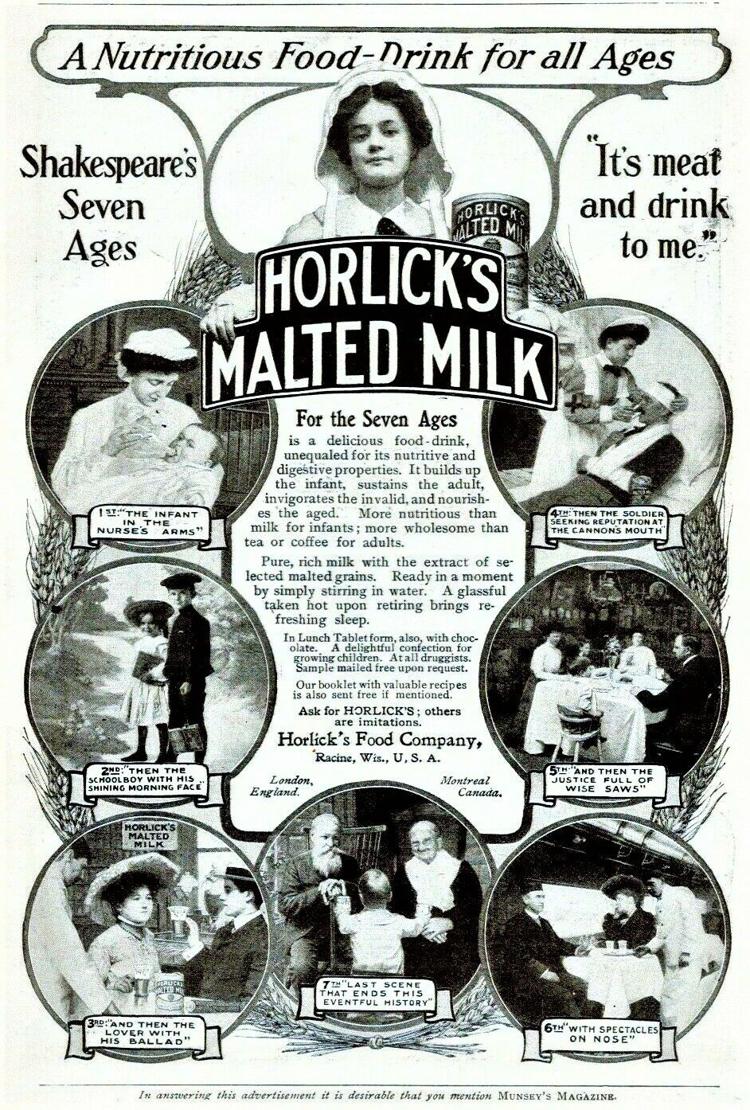 Horlick's Malted Milk newspaper advertisement – June 1939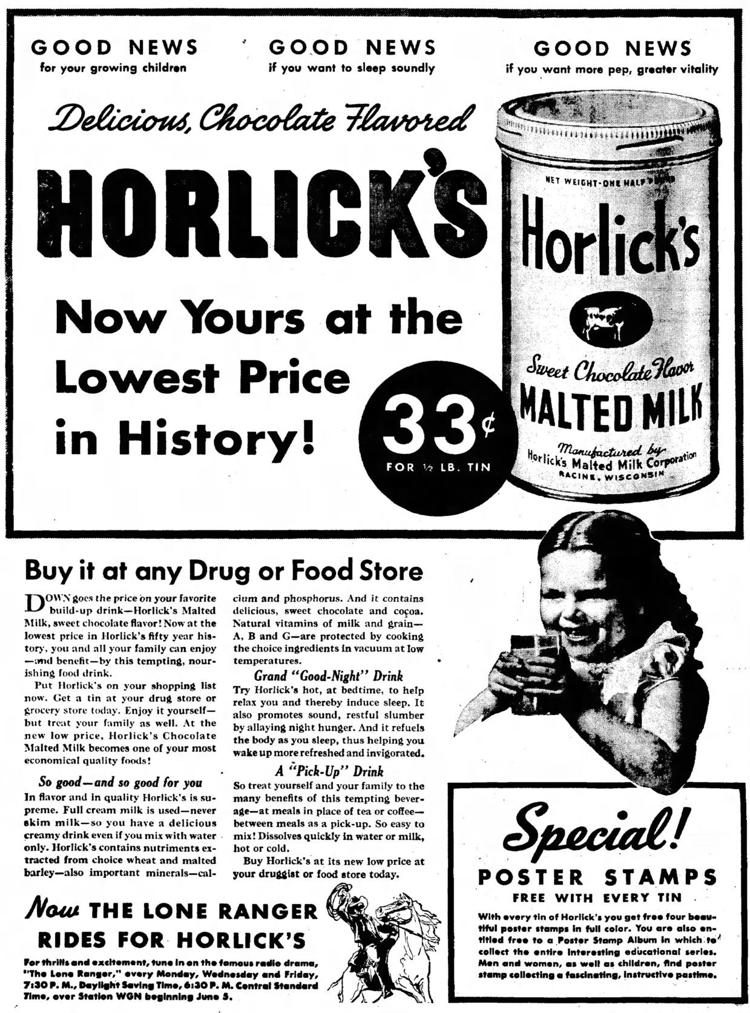 William Horlick, founder, Horlick Malted Milk Co.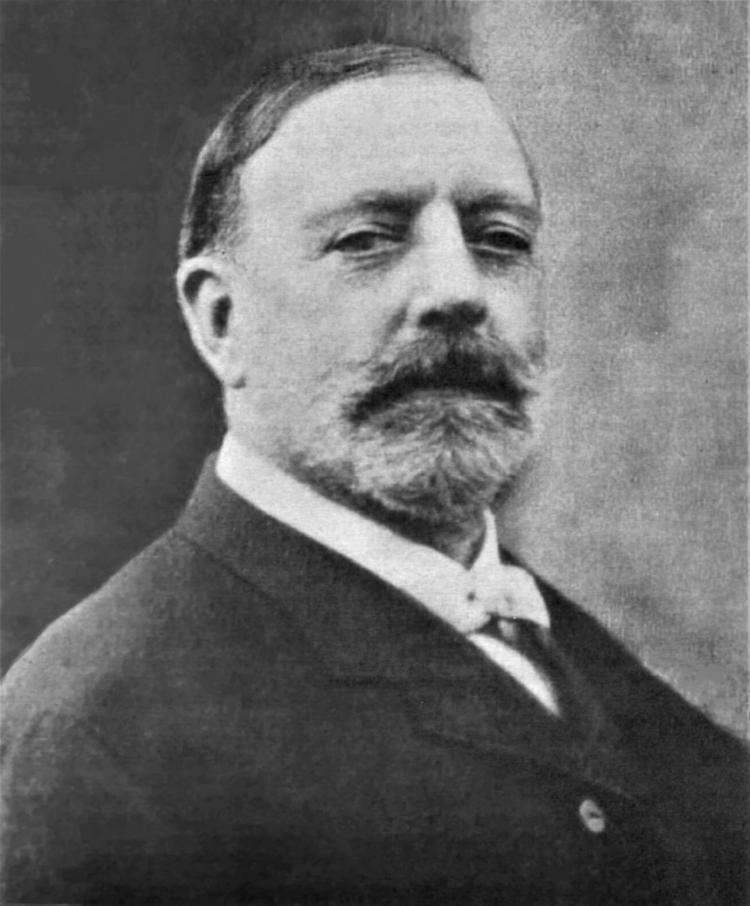 Horlick Lofts project – Racine, Wi
Get local news delivered to your inbox!
Click to rate this post!
[Total: 0 Average: 0]