19February 2021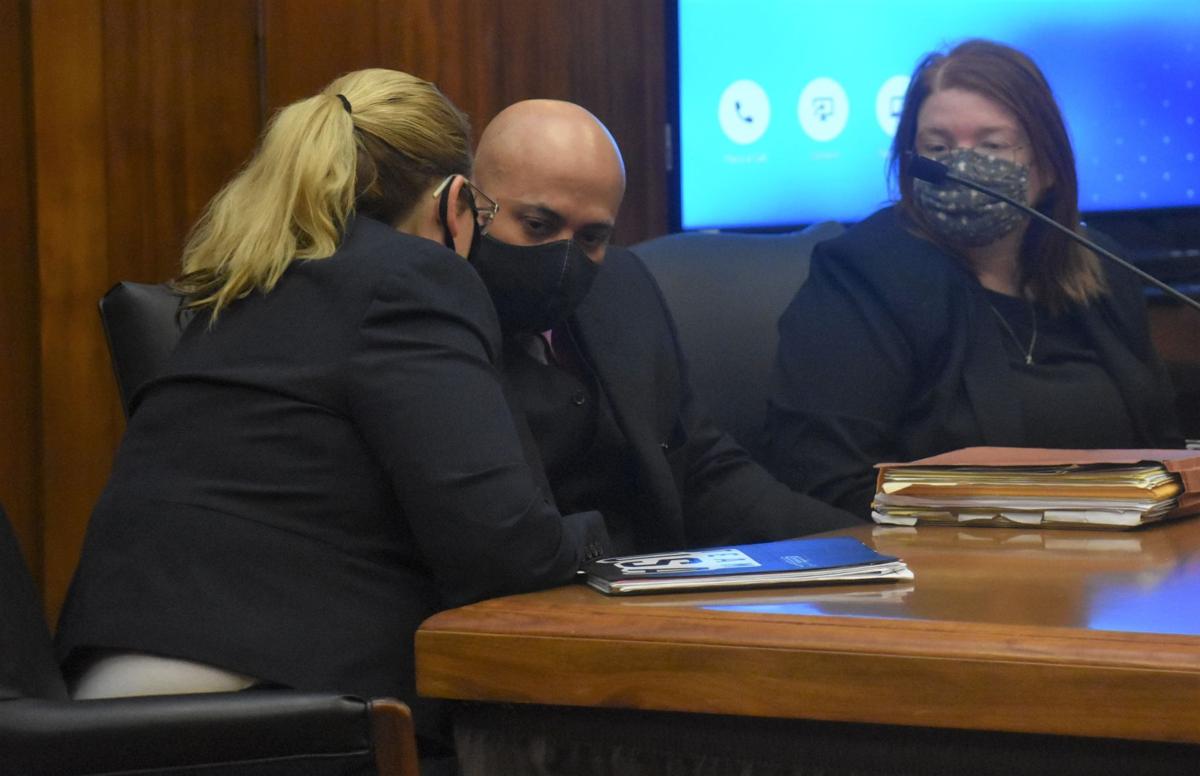 RACINE — After a 4-hour jury deliberation, a man accused of killing a Milwaukee mother 21 years ago was found guilty Friday afternoon.
Miguel Cruz, 41, was convicted of first-degree intentional homicide with use of a dangerous weapon for the murder of Juanita Zdroik, who was 39 at the time of her death.
The trial began on Monday in Racine County Circuit Court and ended Friday afternoon when the jury brought back a guilty verdict.
A sentencing hearing is scheduled for 1:30 pm. on April 22. The conviction carries a minimum sentence of life in prison.
Case history
Zdroik's body was found by the side of the road in rural Racine County near Raymond on Feb. 7, 2000.
An autopsy determined she died from a single gunshot to the head.
Investigators linked her murder to those of a father and son, Lamont Cole and Samuel Burns, who were found shot to death in an alley of the 3500 block of North 10th Street in Milwaukee that same day.
Initially, investigators believed the cases were linked because the car Zdroik had been driving was found torched near the site of the double homicide.
In August 2000, blood from Zdroik's clothing was identified as that of Lamont Cole — confirming for investigators the two murders were linked.
There were no leads for the three murders and the case was cold for 10 years.
Witnesses comes forward
In 2010, a man in custody looking to make a deal, told investigators he had information on the three murders.
Eladio Hernandez told investigators that he witnessed the murder of Zdroik. Further, he told investigators that another man, Elias Burgos, could corroborate his account.
Hernandez and Burgos ultimately told investigators that Zdroik was murdered because she witnessed the murder of Cole and Burns. The killings of Cole and Burns were committed by Jose Sanchez, who said he had been dating Zdroik at the time.
However, Hernandez and eventually Burgos identified Cruz as the person who shot Zdroik by the side of the road in rural Racine County.
All the men involved were allegedly part of Milwaukee's South Side drug scene, selling crack cocaine.
Hernandez and Burgos were teenagers at the time of the murder. Hernandez was 16 years old and Burgos was 19 years old.
Following the murders in Milwaukee, Cruz told Zdroik, Hernandez and Burgos that they were going to Chicago to get Zdroik some cash and a car, in order to keep her quiet after she witnessed the killings.
However, on the way to Chicago, Cruz instructed Burgos, who was driving, to get off the Interstate under the guise that he needed to visit a friend.
Instead, Cruz instructed Burgos to pull to the side of the road.
"As soon as I stopped, I knew something bad was going to happen," Cruz said.
Cruz then exited the vehicle, wrestled Zdroik out of the car, and held her as he put a gun to her head and shot her one time.
He left her body by the side of the road on Highway K.
Cruz reportedly said: "That's what happens to snitches."
Cruz was arrested in 2017 following a multijurisdictional investigation.
Companion cases
Hernandez, 37, is serving 21.5 years in prison, with 12 years of extended supervision upon release, for a 2010 conviction for armed robbery, burglary with a deadly weapon and substantial battery while armed. All three counts have a party to a crime modifier.
The sentence modification agreement was sealed, by court order.
For his part in the murder of Zdroik, Burgos, 40, pleaded guilty to two felony counts of harboring and aiding a felon, two felony counts of attempted bribery of a witness and one felony count of intimidation of a witness with use or attempt force. In exchange, the first-degree intentional homicide charge was dropped.
In July 2020, Burgos was sentenced to 13 years in prison followed by 10 years of supervised release.
Jose Sanchez was arrested in 2012 for the murder of Cole and Burns. He pleaded to two counts of felony murder/armed robbery and was sentenced to 30 years in prison.
Click to rate this post!
[Total: 0 Average: 0]